A. Duie Latta Partner
Duie is committed to exceptional client service, and he provides it with good judgment, common sense, and a practical approach to what his clients want.
Closely Held and Family Businesses
Duie represents clients in business transactions and corporate matters, with an emphasis on privately held and family businesses. His practice spans the business life cycle, from initial business planning and the formation of corporations, LLCs, partnerships, and other entities, to business sales, workouts, and windups. Duie also provides general representation in day-to-day business matters such as contract preparation, review, and negotiation. He frequently advises clients on shareholder, buy/sell, and other owner agreements, lending and finance, construction contracts, employment and non-compete agreements, and other business matters. Duie works with closely held business owners in their estate and succession planning, particularly as it relates to their businesses. He also represents non-profit organizations in their formation, governance, and application for federal and state tax exemptions.
Duie is on the Board of Directors of A. Duie Pyle, Inc., a 4th generation family business that was founded in 1924. A. Duie Pyle is a 2200-employee transportation and distribution company that provides trucking, warehouse, and other supply chain services through its system of 22 service centers and 7 warehouses located throughout the Northeast and Mid-Atlantic. Duie has firsthand experience with Pyle's Board of Directors, with its multi-generational business planning, and other issues unique to family-owned businesses. This enables him to advise clients on decisions involving a complex intersection of legal, business, and ownership risks and issues, and to do so from the vantage point of an attorney, business owner, and board member.
In 2014, Duie was one of only two attorneys in Pennsylvania selected for inclusion in Super Lawyers–Rising Stars in the practice area of Closely Held Business.
Mergers & Acquisition
Duie regularly represents buyers and sellers of businesses and assets in merger and acquisition transactions for a variety of industries, including the manufacturing, services, transportation and distribution, technology, information management, food, and oil and gas industries. His experience includes preparing purchase agreements, counseling clients on confidentiality agreements, term sheets and letters of intent, and review of regulatory issues.
Real Estate
Duie also represents clients in the lease, development, purchase, and sale of real estate. He regularly advises businesses that are planning to build their own facilities, helping them navigate the construction, financing, title, taxation, and numerous other issues accompanying real estate projects. His experience includes the review and negotiation of construction and architectural contracts for owners and contractors, and representing buyers and sellers in negotiating purchase agreements, ground leases, and development agreements.
He provides tax planning advice on realty transfer tax, real estate tax exemption, and other tax matters. Duie also represents landlords and tenants in lease preparation and negotiation, including for commercial, office, industrial, and warehouse buildings, and shopping centers.
Duie serves on the Boards of several of his clients and other organizations, assisting them in strategic and governance matters.
Recent Representations
Seller's counsel in a multi-company sale of data resource companies servicing the environmental industry
Advised the Board and General Counsel of a family business in connection with its governance, succession, and estate planning, resulting in comprehensive reorganization and governance agreements that implemented a multi-generational succession plan
Represented majority shareholders of a regional professional services firm in their successful multi-million dollar buyout of a minority shareholder
Seller's counsel to a national manufacturing and equipment rental company in completing a stock sale to a publicly traded strategic buyer
Part of a transaction team which represented non-profit §501(c)(3) corporations that support various state universities as the borrower in the finance and construction of university student housing facilities. Representations included the negotiation of leases, construction contracts, development and management agreements, real estate tax matters, and other issues associated with development of the 680+ and 260+ bed projects
Seller's counsel to a privately-held Northeast and Mid-Atlantic records and information management provider which resulted in a successful asset sale and leasing transaction with a national strategic buyer
U.S. counsel to a multi-national, privately-held buyer in its strategic acquisition of refinery facilities
Represented property owner in negotiation and drafting of developer and architect agreements for a $50 million construction project
Memberships
Chester County Bar Association
Pennsylvania Bar Association
Community Involvement
Board of Directors, A. Duie Pyle, Inc.
Board of Directors and Vice-President, West Chester Food Cupboard
Board Member, Dr. and Mrs. Charles S. Swope Memorial Scholarship Foundation
Articles
Videos
Practice Areas
Education
Villanova University School of Law
Grove City College, Philosophy
Admissions
Pennsylvania
United States District Court for the Eastern District of Pennsylvania
Awards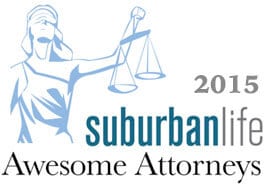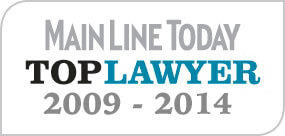 Newsletter Signup