Christopher R. Sullivan Associate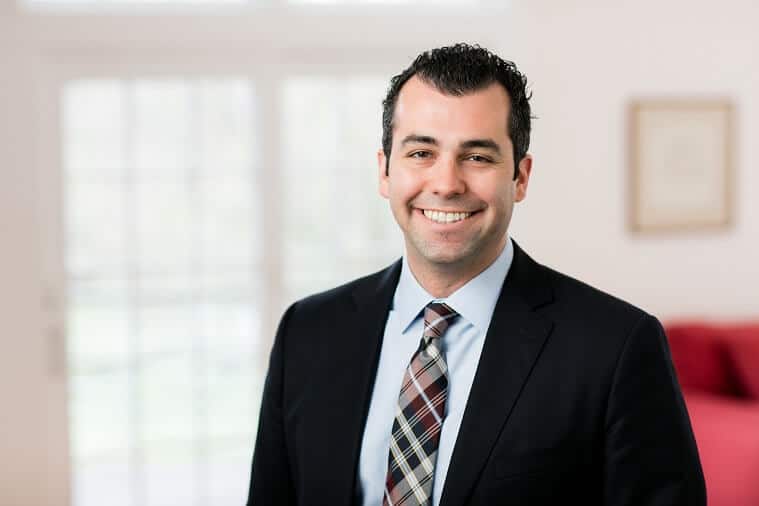 Chris is an associate in the firm's Business and Corporate practice group. He advises clients on a broad spectrum of business and corporate matters, including business organization and formation, project financing, including tax-exempt financings for 501(c)(3) organizations, commercial real estate and equipment loans, and business transactions, including land, real estate and business sales.
Prior to joining MacElree Harvey, Chris practiced in the Public Finance department of a large law firm in Center City Philadelphia, serving as bond, borrower's, and underwriter's counsel to clients, including investment banking firms, mass transit agencies, educational and health care institutions, and municipalities.
Chris started his career serving Governor Tom Corbett as a Deputy General Counsel with the Governor's Office of General Counsel in Harrisburg. There, he practiced in the transactional/regulatory practice group. In addition, he served as liaison counsel to the Office of the Receiver for the City of Harrisburg and the Pennsylvania eHealth Partnership Authority. He also served as the Governor's Office representative to the Delaware River Joint Toll Bridge Commission and Delaware Valley Regional Planning Commission.
Memberships
National Association of Bond Lawyers
Chester County Bar Association
Pennsylvania Bar Association
Transportation Management Association of Chester County
Penn State University Alumni Association
Saint Joseph's University Alumni Association
-Law Alumni Group
-Real Estate/Construction Alumni Group
Recent Representations
Represented seller in divestiture of $650,000 commercial condominium.
Represented non-profit borrower in $5 million acquisition of recreational camp ground and associated financing.
Represented lender in $20 million loan to national fitness club franchisee.
Represented seller in $12 million commercial office building sale.
Represented lender in $2.1 million acquisition and renovation funding through the Small Business Administration's 504 Loan Program.
Advised buyer in purchase of $750,000 manufacturing business and related real estate.
Represented a non-profit corporation that supports a local state university as the borrower of approximately $64.5 million in qualified 501(c)(3) bonds, issued for the purpose of constructing student housing facilities for the benefit of university students. Representation included representing the borrower in the application and approval process for the financing, obtaining owner's representatives for the construction process, negotiating the financing documents, facilitating updates and amendments to various management agreements and other related documents.
Continuous representation of non-profit organizations in the operation of student housing facilities, including compliance with financial reporting, financial covenants, tax law and regulations.
Advised business owners in multimillion dollar sale of agricultural business and related real estate.
Advised regional banks in approximately $10 million commercial business loans.
Advised agricultural company as borrower in approximately $6 million equipment loan.
Represented the borrower, a non-profit corporation that supports a state university, in the refinance of $28 million bonds related to university student housing facilities.
Represented seller in $500,000 commercial farm sale and associated leaseback.
Represented borrower in $10 million commercial real estate loan.
Community Involvement
Chris frequently serves as a child advocate through the Philadelphia-based Support Center For Child Advocates.
Speaking Engagements
March 2014: "Anatomy of the Deal" Pennsylvania Housing Finance Agency
Honors & Awards
Chris has been selected to the 2017 Pennsylvania Rising Stars list published by Pennsylvania Super Lawyers Magazine.
The First Judicial District of Pennsylvania named Chris to its 2015 Roll of Honor, which recognizes attorneys who have provided exemplary free legal services to underprivileged citizens in Philadelphia.
Articles
Videos
Practice Areas
Education
Pennsylvania State University Dickinson School of Law
Saint Joseph's University
Admissions
Awards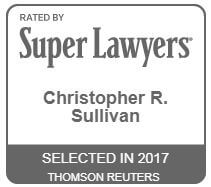 Newsletter Signup