Stephen M. Porter Associate
Stephen is an attorney in the firm's Estate Planning Department. He helps families, and small business owners, develop plans and documents to ensure their businesses and loved ones are taken care of upon death.
Prior to joining MacElree Harvey, Stephen owned his own private practice that focuses on estate planning and administration, family law and business law. His expertise in this practice trifecta allows him to offer his clients a holistic approach regarding family planning, asset protection, taxation, and succession planning. Steve strives to build trust and strong relationships with his clients, so he can provide them with sound legal advice and representation. He prides himself on taking the time to get to know his clients personally, understand their wishes and desires, so he can fully address their needs.
Stephen maintains a strong commitment to civic and charitable organizations and firmly believes in giving back to the community. He currently serves on the Board of Directors of the Good Samaritan Shelter, a Christian ministry based in Phoenixville that provides transitional housing and supportive services to homeless men, women, and women with children. Stephen is also actively involved in Rotary Club of Phoenixville, where he served as President in 2015. Steve is an associate attorney in the firm's Estate Planning Department.
Receiving his J. D. from Widener University School of Law, Steve was recognized with the Outstanding Achievement Award in Estate Planning. In 2018, Steve received his LL.M. in Taxation, and an Estate Planning Certificate, from Villanova University. He is a member of the Pennsylvania and New Jersey Bars, Past President of the Phoenixville Rotary Club, and a member of the governance committee for the Good Samaritan Shelter.
Recent Representations
Assisted two entrepreneurs with the creation of a limited liability company to support the sales of their breakthrough product idea.
Provided estate planning for the daughter of an existing estate planning client who passed away, leaving significant and complicated assets to her daughter.
Helped a franchisee with the creation of an incorporation to allow him to set up shop under a nationally known service provider.
Advised a father and son regarding the creation of a corporation and provided appropriate estate planning updates.
Memberships
Chester County Bar Association
Community Involvement
Phoenixville Rotary Club, Past President
Good Samaritan Shelter, Governance Committee
Articles
Practice Areas
Testimonials
Estate Planning

While it is certainly necessary, discussing and developing a will is not an easy thing to do. When you have a child who has special needs, estate planning is even more important, and for me and my husband, even more difficult. We are so grateful to Steve for walking us through this process step-by-step with impressive knowledge, compassion, and understanding. I'm sure that there are many attorneys who are "qualified" to conduct estate planning. I can't imagine that there are many who care as much as Steve does about the people he is helping. My husband and I never felt like we were just "clients." Steve's professional, yet sensitive and genuine approach made us feel like we mattered to him, and that our son's well-being was important to him, too. We will absolutely use Steve again in the future. If you want to hire an attorney who has reasonable rates and really does "put people first," then your search is over- Steve is your guy!

Kristen Read more
Tax Planning

I have known Stephen Porter for 5 years. In that time I have grown to respect him on both a professional and personal basis. He is extremely ethical, honest and diligent. He has done legal work for my business as well as many clients over the years. He is my number one person I refer and he does a great job every single time. You will not find a better attorney!

Michael Read more
Estate Planning

As a single professional woman, I was looking for a new lawyer to update important documents, appropriate for my stage of life. A dear friend suggested I met and speak with Steve, who was her lawyer. It meant having to get a friend to drive me 40 minutes away. It was the best investment of time & gas I could have made...and I made myself a lifetime friend.

Barbara Read more
Education
Widener University School of Law, Juris Doctor
Susquehanna University, B.S. in Environmental Science
Admissions
Awards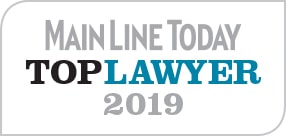 Newsletter Signup