Getting Divorced? 5 Things You Should Know
October 2017
When I meet with clients for the first time, I am inevitably asked certain questions over and over. I don't know if it is the emotional nature of these issues or faulty internet research that causes me to correct misinformation on a regular basis. So, it's time to set the record straight. Here are five things everyone should know when you are getting divorced in Pennsylvania:
It is not going to hurt your case if you are seeing a therapist. Many people ask me if seeking therapy is going to have a negative impact on how a judge or opposing attorney may perceive their mental state. Quite simply, I think the opposite is true. Going through a divorce – whether you are the one that initiated the process or not – is a very significant life change. Having a therapist during this time is beneficial to assist with this life transition and shows your desire to move forward in a healthy way for both you and your children.
The fact that one person had an affair really doesn't matter. Often times, an aggrieved party will sit down with me for our first meeting and want to share information about their spouse's affair. While this information is useful for me to understand my client's emotional state, it does not really have an impact on the custody or financial arrangements of a divorce. I know this may not sound fair to those that have been hurt, but knowing this from the outset will help clients focus on the more relevant issues involved in their matter.
Every couple's divorce is different. Clients frequently meet with me and are confused because they can't understand why their friend received the support of a certain amount in their divorce and my client is receiving substantially less. Or, they are sure they will receive permanent alimony at the time of divorce because their cousin's friend's sister did and apparently "that's the law". It is important to remember that every divorce is unique to each couple and the support and financial outcomes are dependent on a variety of factors that vary for each family. Moreover, divorce outcomes not only vary significantly from state to state but also from county to county.
You have no say about what the other parent feeds your children during their custodial time. We all know how important it is to feed our children nutritious meals and most parents I know do their best to keep their children healthy. However, I've had many clients call me with concerns about what the other parent is feeding their child. While some of these worries can be addressed directly with the other parent or even through co-parenting counseling, in the end, it's not up to you. During the other parent's custodial time, that parent gets to make decisions such as what the child eats, when he or she goes to bed and how much screen time is allowed. Yes, it's always better if both parents enforce the same rules for a child but that is not always possible – especially in a divorce setting.
Getting divorced takes time; be patient. Yes, it is theoretically possible to get divorced in 90 days. Realistically, it is rare if not impossible. In most amicable divorces, the process will still take 6 to 18 months. In contested matters, it could take much longer. Even when both people can agree on issues, things take time. There are agreements that need to be drafted and papers that have to be filed with the court. Sometimes these things are held up for certain reasons and sometimes for no reason at all. Sometimes court filings end up buried on a judge's desk and you just have to wait for a signature. Eventually, your divorce decree will be signed and you will be able to move on to your next chapter.
---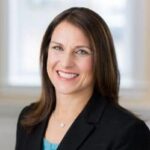 Hillary J. Moonay focuses her practice exclusively in the area of family law, where she handles all phases of the negotiation and litigation of domestic relations cases, including divorce, child custody, child support, alimony/spousal support, equitable distribution, prenuptial and postnuptial agreements, and related issues. She is well-versed in the financial aspects of divorce cases, including the intricate issues related to complex business valuations and forensic accounting matters. If you'd like to schedule a consultation, Hillary can be reached at  215-309-4022 or [email protected].
Category
Practice Area
Browse Categories
Browse Practice Areas