John C. Cronin
Associate – Estate Planning, Estate Administration, Business, and Real Estate
"We convince by our presence" – Walt Whitman, Song of the Open Road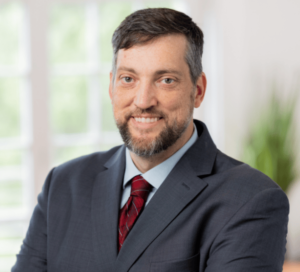 John C. Cronin, Esquire, is an attorney admitted in the State of Delaware, focusing his practice on Estate Planning and Estate Administration. He also has experience in Residential and Commercial Real Estate Law, International Corporate Transactional Law, and Business Formation and Governance.
J.C. is a proud native of Delaware. He graduated from Newark High School in 1999 and then attended Washington College in Chestertown, Maryland where he received his B.A. in History and International Studies in 2003. J.C. graduated from Tulane University with his J.D. and M.B.A. in 2008, and was admitted to the Delaware Bar in 2010.
When not at work, J.C. enjoys travel, reading, genealogy, spending time with his wife, and raising his children.
Washington College, B.A. in History and International Studies, 2003
Tulane University, J.D. and M.B.A., 2008