Land Use Law
MacElree Harvey's Land Use department handles a wide array of land use, zoning and environmental-related work for builders, developers, land owners and residents. Our team is seasoned, having experience in virtually every township in Chester County as well as many in Montgomery and Delaware Counties. We have handled matters with state and federal regulators and have worked with regulatory agencies.
Land Use Law – Highly Rated Attorneys
If you are looking for land use attorneys with the highest ratings, then please consider our law firm. The Land Use group lawyers each have significant experience in the land use arena.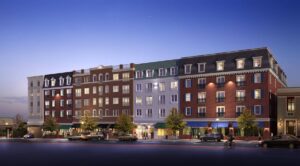 In addition to our experience, the MacElree Harvey Land Use department has earned a reputation for having a thorough understanding of Pennsylvania Municipalities Codes and Ordinances and for preparing and presenting well-organized matters.
Subdivision and Land Development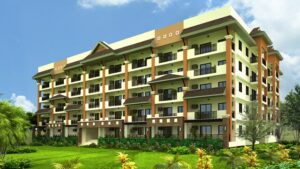 Builders, developers and landowners in all types of subdivision and land development applications turn to MacElree Harvey attorneys for representation and advice.
Zoning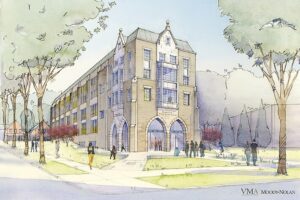 The Land Use group represents builder/developers and landowners in all aspects of zoning from petitions for zoning ordinance amendments, to applications for special exceptions, variances, conditional uses, and expansions of nonconforming uses. We have given zoning advice and represented clients in all aspects of zoning.
A Zoning Ordinance is much more than a menu of permitted uses. It includes area and bulk regulations, regulation of sensitive land areas – such as woodlands, wetlands and areas of steep slope – historic resources, and non-conforming uses. A thorough familiarity with the Pennsylvania Municipalities Code as well as the local ordinance in question is vital to achieving the client's goals.
Sometimes an approval is denied. We are able to evaluate the likelihood of success on appeal and provide representation at the Court of Common Pleas and higher appellate Court levels. One of our members has clerked for the Supreme Court of Pennsylvania and another for the Commonwealth Court of Pennsylvania
We have substantial experience in preparing and presenting a zoning matter.  We know how to present the evidence in support of an application, which may include fiscal and traffic impact studies, environmental analysis, geotechnical analysis, structural analysis, and other impact statements.
Environmental Law
Land Use Approvals
Virtually any land use project has aspects and issues governed by environmental laws. The Land Use group has significant experience with environmental issues implicated in a land use project. Our attorneys have experience dealing with the DEP and other regulatory agencies that function in the application and enforcement of environmental laws.
Most basic is Act 537 Planning under the Sewage Facilities Act, which is administered by the Pennsylvania Department of Environmental Protection (DEP). A working knowledge of this process is vital to the success of a land use project. Identifying issues early is key to maintaining a project on schedule and on budget.
Urban Redevelopment
Planned Communities
Mixed Use Space
Historic Preservation
Community Opposition
Township Violations
Tax Assessments Appeals
Residential and Commercial Real Estate
Land Development
If you would like to schedule a consultation, please call the firm at 610.436.0100 or submit the contact request form.