About Us
MacElree Harvey's 40+ attorneys & their staff
With roots that reach back to 1880, MacElree Harvey uses the traditional values of professionalism and excellence as the foundation for the firm's identity. Our attorneys are encouraged to build on these traditional values through Initiative – creative problem-solving, proactive planning, and strategic positioning.
MacElree Harvey attorneys have long had a reputation for Initiative® – in listening, in counsel, in court, and in protecting the interests of every client.
Our law firm's reputation has been earned from over a century of hard work and diligent service. It is a reputation that causes our clients to rely on us every day – and to look ahead with the confidence that we will be here for generations to come.
Whether your legal concerns encompass personal matters, your business, litigation, or even emerging areas of the law, such as environmental, intellectual property or elder law, MacElree Harvey is a firm where you will always find Initiative in Practice®. For every client. In every matter. Every day.
Our History
To us, the history of our law firm means more than a timeline of events; it's a chronicle of how we have developed relationships as trusted family and business lawyers, with the hundreds of clients who have placed their trust in us over the decades we have been in business. As we move forward through the 21st century, we look forward to continuing our dedication as Pennsylvania and Delaware's trusted law firm.
Our Approach
Our approach can be summed up in one word: Initiative.
What does that mean?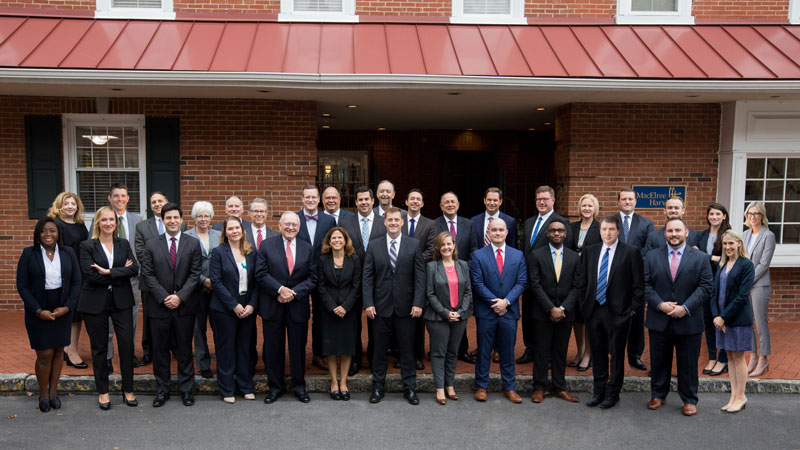 It means that every day our personal and business attorneys strive to be one step ahead—we strive to have the most energy, to be original, to work with integrity and imagination—to be ambitious and creative—to take action before others do.
At our core, we are a relationship-based organization. We have dedicated lawyers that partner with our clients to develop long-term relationships—we get to know them, their businesses and goals on a deep level. We passionately advocate for them and help them grow.
We believe that a law firm should be more than just a resource that's only needed once. We believe in being advisors, advocates, mentors—friends. We put ourselves in their shoes and collaborate with each individual on a unique and personal basis. This builds deep and lasting relationships. It sets us apart from others who may appear to be similar.
Our approach is to put you first—one step ahead—in the best way. Always.
Image courtesy of the Chester County Historical Society.