Peter E. Kratsa
Partner – Criminal Defense and Personal Injury
"I enjoy solving problems for clients. My approach is both analytical and tactical. The goal is always the same: the best possible outcome for my client."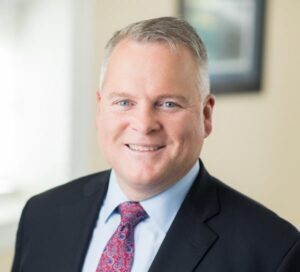 Mr. Kratsa, the Chair of MacElree Harvey's Criminal Defense Practice Group, is a criminal defense attorney with over 20 years of experience defending individuals and entities accused of criminal activity. His practice includes representation of clients in state and federal criminal trials, grand jury investigations, internal investigations, appeals, state and federal regulatory matters, and juvenile delinquency matters.
Pete additionally practices personal injury and medical malpractice law where he provides the same zealous advocacy in obtaining compensation for those clients injured through the negligence of others.
Prior to joining MacElree Harvey, Pete was a partner in a private law practice which concentrated exclusively on criminal cases at the state and federal court level. Before going into private practice, Pete served as an Assistant Public Defender with the Chester County Public Defender's Office.
Pete hosts Subject to Cross with Caroline Donato, a podcast about criminal defense and related topics under the law, available on iTunes, Google, Spotify, and SoundCloud.
Notable Representations
Client acquitted by jury of Rape and related charges after a week-long trial involving multiple factual and scientific witnesses.
Client accused of Insurance Fraud. With the assistance of a private investigator, developed evidence that Commonwealth witness was fabricating. Witness confronted with fabrications through cross-examination. Case withdrawn by Commonwealth; arrest records expunged.
Favorable dispositions for multiple clients accused of sex offenses and/or violent offenses through development and advocacy of mitigation arguments.
Client accused of Unlawful Restraint, False Imprisonment, and firearm-related offenses. Charges withdrawn by Commonwealth after Preliminary Hearing (cross-examination of victim and police) and filing of Pre-Trial Motion.
Client acquitted by jury of DUI.
Client accused of assault. Judge granted Pre-Trial Motion to dismiss the charges.
Client exonerated of Mail Fraud.
Representation of state and federal grand jury witnesses.
Videos
Pennsylvania
United States District Court for the Eastern District of Pennsylvania
Villanova University School of Law (J.D.)
University of Richmond (B.A., English/History)