Joseph A. Bellinghieri
Partner – Trusts and Estates, Tax, and Corporate Law
Joe represents individuals and businesses with a variety of estate, tax, real estate, and business issues. With over twenty years of experience, Joe is a seasoned attorney.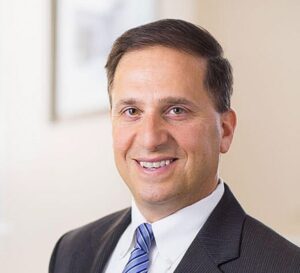 Joe's philosophy is to provide prompt and personal individual attention to each and every client. He strives to understand each client's needs and to provide positive outcomes based on those needs. Joe is also a Certified Public Accountant and Licensed Pennsylvania Realtor which gives Joe the ability to provide his clients with different perspectives on their issues.
Notable Representations
Advises numerous families in regard to wealth transfer strategies, including the creation of Charitable Remainder Trusts, Private Foundations, Grantor Retained Annuity Trusts, Irrevocable Life Insurance Trusts, Limited Partnerships, and Qualified Personal Residence Trusts.
Represents numerous entities with various real estate projects including the feasibility of projects, as well as financing and governance issues.
Acts as General Counsel to major center city law firm.
Serves as Executor and Trustee for numerous families.
Negotiates and resolves disputes between family members of complex Estates with significant assets.
Created and structured a Limited Partnership for the purchase of valuable real estate providing significant Estate Tax savings.
Successfully assisted business owner with the sale of multi-million dollar business.
Evaluates start-up entities for strengths, weaknesses, opportunities, and threats.
Successfully represented physician practice in an IRS audit.
Successfully represented a restaurant owner in a Pennsylvania sales and income tax audit.
Assists families in obtaining Guardianship over declining family members.
Advocated on behalf of Executor and Estate against the disinherited beneficiary.
Assisted non-profit entity in its initial set-up and with its corporate governance issues.
Memberships
Chester County Bar Association
Pennsylvania Bar Association
Chester County Estate Planning Council, Past President
West Chester Chamber of Commerce, Past Board Member and Treasurer
Chester County Bar Foundation
Videos
Pennsylvania
New Jersey
United States Supreme Court
Georgetown University Law Center, LL.M. in Taxation
The George Washington University National Law Center, With Honors
Drexel University, Finance and Accounting
AWARDS