The Defend Trade Secrets Act of 2016: What You Need to Know
By Andrew R. Silverman, Esq.
On May 11, 2016, President Obama signed into law the Defend Trade Secrets Act, which is designed to better protect businesses from trade secret misappropriation. Prior to this enactment, a cause of action for misappropriation was governed by state law and, as a result, enforcement of trade secret protections varied between jurisdictions. Now, Congress hopes that the Defend Trade Secrets Act will engender uniformity in this area. By creating a federal action, the Act may also make it easier for US businesses to enforce trade secret protections against theft by foreign entities.
A "trade secret" is a form of intellectual property commonly described in state legislation as "information, including a formula, pattern, compilation, program, device, method, technique or process" that the owner makes efforts to keep secret and which derives independent value from being confidential.
Trade secrets can also encompass customer lists, production information, and certain sales data. The Defend Trade Secrets Act is notable because it permits an owner of trade secrets to apply directly to the federal courts for an emergency ex parte order to enjoin the offending activity and seize any assets necessary to prevent further dissemination of the trade secret information.


Limit disclosure of the trade secret or business information only to those employees who actually need it.
Mark or stamp documents that contain trade secret information as "Confidential" to prevent inadvertent disclosure.
Destroy or erase duplicate documents that contain the information.
Lock file cabinets or password protect locations where the information is stored.
Ensure that confidentiality and non-disclosure provisions are within your written agreements that govern the exchange of information that may be deemed trade secret, including employment, licensing, and joint venture agreements.
When sending documents that contain trade secret information, do so securely, such as by encryption, and only to trusted individuals who are subject to non- disclosure agreements or the like.
Time will tell whether the Defend Trade Secrets Act stems the tide of corporate espionage and misappropriation. Whether or not it does, the power to protect your proprietary business information is in your hands.
The following article is informational only and not intended as legal advice. Speak with a licensed attorney about your own specific situation.
---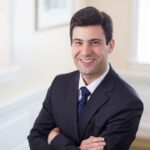 Andrew R. Silverman is a member of the firm's business and corporate law practice group. He counsels businesses and individuals, including directors, officers, and stakeholders, on corporate compliance and internal governance, business formation, commercial contracts, and business acquisitions and financing. He can be reached at 610-840-0286 or [email protected].
Attorney
Category
Practice Areas
Browse Categories
Subcribe to Podcast
Browse Practice Areas