Discovery of Social Media in Pennsylvania: Be Careful What You Post Online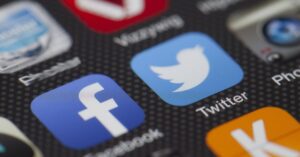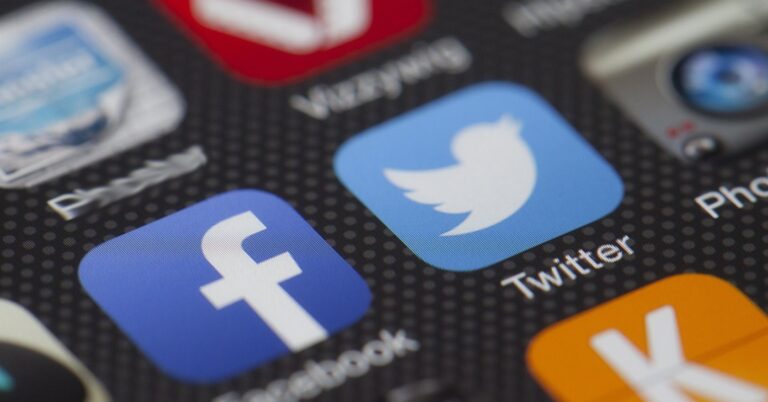 By Jeffrey Burke, Esquire
As social media has become an integral part of our personal and professional lives, it should come as no surprise that social media is playing an increasingly important role in litigation.  A growing body of Pennsylvania court decisions is providing guidance regarding when and how litigants can obtain social media posts from an opposing party.  Simply put, social media users should very careful about what they post online because it could eventually end up on a projector screen in front of a jury.
To begin with, information posted online to a "public" social media account – that is, an account that does not require a password or pre-existing relationship to access – is not only discoverable but is almost certainly going to be viewed by an opposing party in the course of litigation.  See, e.g., Kelter v. Flanagan, 2018 WL 1439793, *1, No. 286-Civil-2017 (C.P. Monroe Co. Feb. 19, 2018 (Williamson, J.) ("there does not [] appear to be an expectation of privacy on social media as it relates to litigation because the account holder is sharing information with others in a public or quasi-public domain.")  Indeed, one of the first things many attorneys do is perform an online search of Facebook, Twitter, Instagram, and other popular social media sites to gather information about the opposing party that may be useful in a dispute.
As such, the first step to protecting social media posts being used in court is to designate social media accounts as private.  Courts and ethics committees have consistently held that attorneys and law firms are prohibited from becoming social media "friends" with litigants in order to access the litigants' private social media pages. See, e.g., Philadelphia Bar Ass'n Prof'l Guidance Comm., Op. 2009-02 (2009) (an attorney, or someone under the attorney's supervision, seeking information to impeach an adverse witness, cannot friend request the witness without revealing the purpose of the communication and disclosing to the witness the attorney's role.)
That being said, designating a Facebook profile or other social media posts as "private" does not, by itself, prevent this information from being discoverable.  Under the Pennsylvania Rules of Civil Procedure, "… a party may obtain discovery regarding any matter, not privileged, which is relevant to the subject matter involved in the pending action…" Pa. R.C.P. 4003.1.  Moreover, Rule 4009.1 explicitly provides that a party can serve requests for electronically stored information.  Accordingly, social media posts are generally considered to fall within the broad scope of permissible discovery in Pennsylvania.  Protections against questionable discovery requests are found in Rule 4011, which prohibits discovery "sought in bad faith" or which "would cause unreasonable annoyance, embarrassment, oppression, burden or expense".
There is currently no meaningful appellate authority on social media discovery in Pennsylvania.  Therefore, Pennsylvania trial courts have created their own tests to balance the need for discovery of relevant "private" social media posts with the parties' privacy concerns.  Many courts have taken the position that, where a party objects to discovery of "private" social media posts under Rule 4011, the party seeking discovery must make a threshold showing that the "private" posts contain some relevant information.  As stated in Hunter v. PRRC, Inc., 2013 WL 9917150, No. 2010-SU-003400-71. (York C.P. Nov. 4, 2013) (Linebaugh, J.):
                    Where discovery has been served requesting private information contained in an account held by a party on a social media platform that the party has specifically elected to make                          private …, an objection lodged by that party to the discovery will be sustained unless the party serving the discovery makes a threshold showing that                                    otherwise available information leads to the reasonable probability that relevant information is contained within the private portions of the account. The                        hypothetical possibility that relevant or discoverable information may exist in an account held privately is not sufficient to meet this showing. Actual facts                      must be shown and, for example, can consist of public postings on the party's Facebook page establishing that there are relevant private posts or information produced in                                     discovery that establishes that there are relevant private posts. …
Id., at *4. (emphasis added.)  See also, McMillen v. Hummingbird Speedway Inc., 2010 WL 4403285, No. 113-2010 CD (Jefferson C.P. Sep. 9, 2010) (court directed plaintiff to provide login and password information to opposing counsel because the plaintiff's public profile indicated relevant information might be contained in the private portion showing that the plaintiff's injuries were exaggerated); Zimmerman v. Weis Markets, Inc., 2011 WL 2065410, No. CV-09-1535 (Northumberland C.P. May 19, 2011) (Saylor, J.) (plaintiff ordered to provide defendant with all login and password information because, based upon publicly-available information, it was reasonable to infer additional relevant information was contained within the private portions); Largent v. Reed, 2011 WL 5632688, No. 2009-1823 (Franklin C.P. Nov. 8, 2011) (Walsh, J.) (after a showing that plaintiff's recently public profile was accessed by her the night her deposition and contained posts that contradicted the plaintiff's injury claims, the court ordered plaintiff to provide the defendant with her login and password for a period of 21 days); Kelter v. Flanagan, 2018 WL 1439793, No. 286-Civil-2017 (C.P. Monroe Co. Feb. 19, 2018 (Williamson, J.) (granting a defendant's Motion to Compel a plaintiff to provide the defendant's counsel with her Instagram account log-in information and holding that "social networking accounts can be discoverable, if it appears likely that they contain information that could be relevant").
For those interested in a deep analysis of discovery of "private" Facebook posts, the 20-page opinion in Trail v. Lesko, 2012 WL 2864004, No. GD-10-017249 (Allegheny C.P. July 3, 2012) (Wettick, J.) analyzes the approaches taken in nine earlier Pennsylvania trial court decisions as well as multiple other jurisdictions.  Notably, in Trail, cross-motions to compel "private" Facebook posts were denied.  The Trail court reasoned that discovery of "private" social media posts is inherently intrusive and that the court should balance, under Rule 4011, the level of intrusion with the "potential value of the discovery" to the requesting party.  Because the "intrusions" the discovery would cause were "not offset by any showing that the discovery would assist the requesting party in presenting its case", discovery of the "private" posts was not allowed.
In short, if you or your business has a publicly-accessible social media account, anything you say or do can be used against you in a court of law, as the saying goes.  Moreover, your "private" social media account may not be as "private" as you think.  If an opposing party can argue some facts to a judge that suggest that "private" social media posts contain relevant information, the court can order the social media posts be produced, and even require that a username and password be given to the other party's attorney.  For anyone involved in litigation, protecting your interests and privacy in the social media age requires an in-depth understanding of this evolving area of the law.
Attorney
Category
Practice Area
Browse Categories
Subcribe to Podcast
Browse Practice Areas