On Tuesday, April 10, 2018, MacElree Harvey family law attorney, Marie Crossley will be a featured panelist for the Delaware State Bar Association's CLE: "Current Trends in Alternative Dispute Resolution 2018". The program will discuss relevant trends in alternative dispute resolution, including the implementation of Superior Court Civil Rule 16.1.
When: Tuesday, April 10, 2018, at 9 am (8:30 am registration)
Where: Delaware State Bar Association, 405 N. King St., Suite 100, Wilmington, DE
Register at dsba.org.
---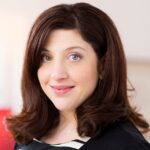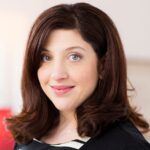 Marie is a family law attorney with the law firm of MacElree Harvey, Ltd. in the Delaware office. Marie has practiced exclusively in the Delaware Family Law arena for over 16 years. She handles a wide variety of Divorce, Custody, Child Support, Alimony and other Family Law matters ranging from the mediation of small disputes to complex Divorce, Custody and Support litigation. Contact Marie at (302) 504-7286 or [email protected].