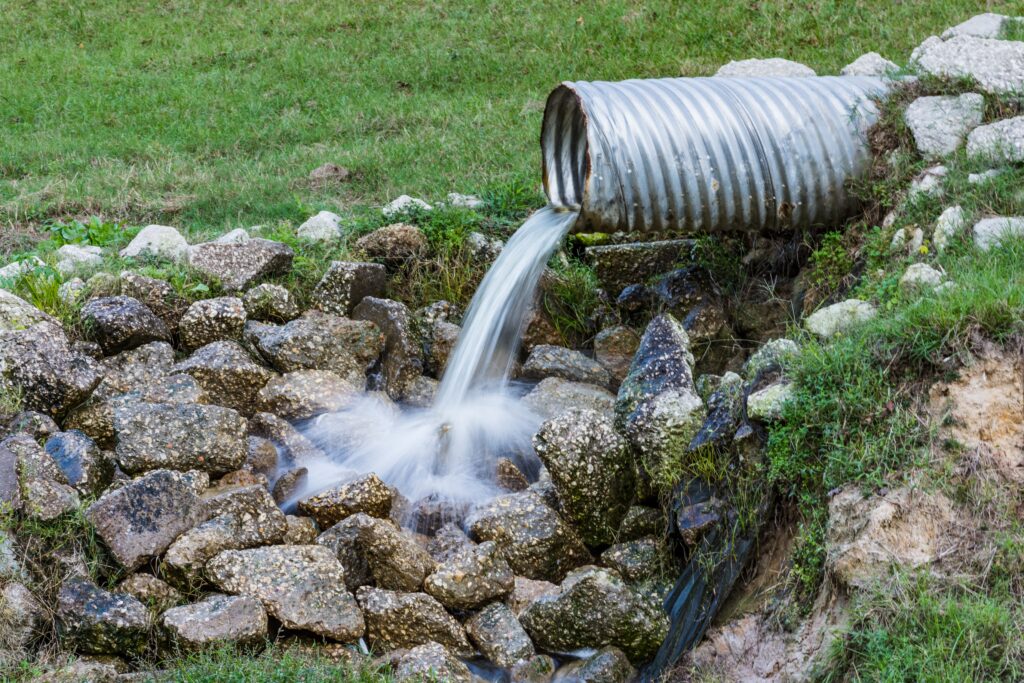 When the ground is unable to absorb all of the stormwater from a given event, stormwater runoff can cause mischief for you and, sometimes, your neighbors.
Factors which Cause Stormwater Problems
Stormwater issues can be caused by several different factors, including:
The topography of a property, including runoff from uphill neighboring properties.
The amount of impervious surface on a property (g., buildings, driveways, walkways, etc.).
Downspouts on houses and other structures.
Removal of/alterations to natural features on the property.
Diminished effectiveness of existing stormwater control features.
Determining the source of excess stormwater runoff is important as it can establish if a neighboring property owner is responsible for the runoff and how to address the issue.
Stormwater Issues May Lead to Disputes Between Neighbors
The general rule is that a property owner cannot concentrate the flow of stormwater onto neighboring land, as doing so may result in significant erosion to the downhill property. If you are unable to cut off the concentrated flow of stormwater onto a neighboring property, you should consult with an attorney.
Stormwater Runoff: Receiving a Notice of Violation of a Municipal Ordinance
Stormwater runoff issues may arise between the property owner and a municipality. Based on either a municipal officer's own observations or a complaint from a neighboring property owner, the zoning officer or another municipal officer will ask the property owner for permission to inspect the property to determine if the property owner is in violation of a municipal ordinance. The ordinance most frequently at issue is a stormwater management ordinance, although some municipalities also address stormwater runoff in the zoning ordinance. If the municipal officer finds what the officer considers an ordinance violation, the officer will send a notice of violation stating that the property owner is in violation of a certain ordinance section that restricts altering or interfering with the flow of stormwater.
Appealing a Notice of Violation
If you receive a notice of violation, you should contact a land use attorney immediately as you will have a limited amount of time to appeal the notice. Successfully appealing a notice of violation of a stormwater management ordinance requires a precise understanding of both the ordinance and the hydrological mechanics of your property. A land use and zoning attorney will be able to examine the ordinance and – with the help of an engineer – assess whether the provision cited in the notice of violation applies to your property. Depending on the facts of a particular matter, it may be advisable to resolve a notice of violation without an appeal. Discussing your options and goals with the attorney will allow your counsel to recommend a solution that is tailored to your needs.
Installing Stormwater Control Features
There are a number of reasons why you may want to install stormwater control features such as swales and rain gardens on your property. Adding these features may be the best way to respond to a neighbor's complaint or a notice of violation of your municipality's stormwater management ordinance. You may also decide to install stormwater control features to preempt any future issues with runoff. Most municipalities with stormwater management ordinances require that you submit a plan and description of your proposed stormwater control features. Working with an attorney and an engineer will allow you to have these features approved and installed so that stormwater runoff is no longer a source of trouble for you or your neighbors.
---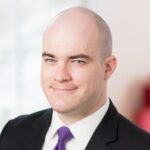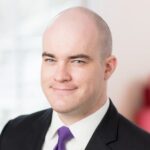 Matthew M. McKeon is an attorney in MacElree Harvey's West Chester office and a member of the firm's Land Use Practice Group. Matt primarily focuses his practice on land use, zoning, and litigation-related matters.
To learn more about Matt's practice or to schedule a consultation, call (610) 840-0225 or email [email protected].