By John F. McKenna, Esquire-


If you are on the fence whether to choose mediation versus going to trial, let me offer you five good reasons why you should mediate:
Cost vs. Cost – While there is a cost to mediation, it pales in comparison to the cost of a full trial, especially if there is a significant amount of money involved.

The Parties Have More Control

– Mediation is a voluntary process which allows the parties to have more control over what they say and what is presented. The mediator, with the permission of the particular party, conveys their message to the other side in a client-controlled process.
Less Anxiety – While there is always anxiety when you are dealing with a dispute and/or disagreement with another party, especially if you are close to that party, the courtroom is, by far, much more anxiety-producing and tension filled.
Certainty – If the parties successfully resolve their dispute in the mediation process, they typically will craft a memorandum of understanding, with the help of the mediator, privately, with terms that are decided by the parties. There is greater anxiety or uncertainty with a Judge and/or jury as to what they might decide.
Self-Expression – Ample opportunity will be given to express yourself to the mediator. Because this is a relaxed atmosphere, there will be no "rules" with what you say to the mediator in terms of how to explain your point of view.  In the courtroom, you will not be as free to express yourself.
I may be biased, but I do believe that mediation for most conflicts is the best alternative to resolving a dispute.  Nothing pleases me more than when the parties reach an agreement that they both can live with and which resolves their dispute, finally.
---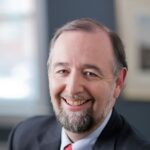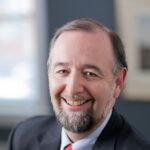 John F. McKenna heads the firm's Trust and Estate Litigation Group. He represents clients in all estate and trust matters, complex guardianships, will contests, trust termination and modifications, corporate disputes, contract interpretation, real estate disputes, consumer protection, and broker liability litigation. John's practice also includes private mediations. He has been appointed a Special Master by the Court to hear discovery issues and partition matters.
If you are involved in a conflict and are wondering if mediation may help resolve the issue, call (610) 840-0215 or email [email protected].