In the last couple of years, the news has been replete with stories involving allegations of sexual misconduct or assault. Such allegations range from workplace harassment to rape. Prominent examples include President Trump's Access Hollywood "locker room talk"; Senator Al Franken's allegations of sexual harassment; Matt Lauer's allegations of sexually inappropriate behavior in the workplace; Donovan McNabb's allegations of sexual harassment; Pennsylvania US Representative Patrick Meehan's allegations of sexual harassment; and, accusations against Harvey Weinstein for rape and sexual assault.
There is no dispute that every accusation must be given serious consideration and attention. The ongoing debate appears to be the appropriate professional and/or legal consequence to each allegation, which consequence can range from a slap on the wrist in the workplace to criminal charges. The appropriate result should only be fashioned when the allegation is fully understood and placed in context. Most important to that analysis is the terminology used by attorneys, reporters, journalists, and, eventually, the common public.
Sexual harassment, sexual assault, and rape are frequently used interchangeably, and often incorrectly, in these conversations. An accurate examination and investigation into any accusation require analysis of the relevant legal definitions. Otherwise, the improper use of these terms can produce an unfair and inconsistent result.
Sexual Harassment
The definition of "sexual harassment" derives from Title VII of the Civil Rights Act of 1964 which prohibits employment discrimination on the basis of sex. The Equal Employment Opportunity Commission ("EEOC"), a federal agency, administers and enforces Title VII and promulgates regulations that define sexual harassment under Title VII. Under the EEOC's regulations, sexual harassment is defined as:
"Unwelcome sexual advances, requests for sexual favors, and other verbal or physical conduct of a sexual nature when (1) submission to such conduct is made either explicitly or implicitly a term or condition of an individual's employment, (2) submission to or rejection of such conduct by an individual is used as the basis for employment decisions affecting such individual, or (3) such conduct has the purpose of effect of unreasonably interfering with an individual's work performance or creating an intimidating, hostile, or offensive working environment."[note]29 C.F.R. §1604.11(a).[/note] [note]Pennsylvania has similar legislation and rules. See Philadelphia Housing Authority v. American Federation of State, County and Municipal Employees, 956 A.2d 477, 484 (Pa. Cmmwlth. Ct. 2008).[/note]
Sexual Assault
In stark contrast, "Sexual assault", a felony of the second degree, is defined in the Pennsylvania Crimes Code as:
"[W]hen [a] person engages in sexual intercourse or deviate sexual intercourse with a complainant without the complainant's consent."[note]18 Pa.C.S.A. §3124.1.[/note]
Rape
Finally, "Rape", a felony of the first degree, is defined in the Pennsylvania Crimes Code as:
"[W]hen [a] person engages in sexual intercourse with the complainant: (1) By forcible compulsion [;] (2) By threat of forcible compulsion that would prevent resistance by a person of reasonable resolution [; or,] (3) Who is unconscious or where the person knows that the complainant is unaware the sexual intercourse is occurring."[note]18 Pa.C.S.A. §3121(a)(1)-(3).[/note]
The most glaring difference between sexual harassment, sexual assault, and rape is that sexual harassment is a civil offense and the others are criminal offenses. Civil offenses most often result in damages in the form of monetary relief (and, in the context of a workplace dispute, termination of or resignation from employment) whereas criminal felony offenses most often result in lengthy prison sentences and a criminal record. Another evident distinction is that sexual harassment must occur in the workplace, whereas sexual assault and rape need not have anything to do with employment. Finally, sexual harassment can appear in the form of verbal communication, whereas sexual assault and rape require physical penetration without consent and/or by force. Although distinct, these terms are not always mutually exclusive. It is possible for circumstances to involve all three and for criminal offenses to also result in civil claims.
Terminology should be used accurately and deliberately because certain words, loosely used, can invoke and produce inconsistent results. If sexual harassment, sexual assault, or rape are used interchangeably, they can also lose their meaning and diminish the credibility or gravity of the accusation, investigation, or outcome. Whether in the context of a public figure or private citizen, the proper use of these terms, in and following an allegation, is important to ensuring fairness to the accused, the victim, and the other individuals involved.
To schedule a consultation, contact Caroline at (610) 840-0294 or [email protected].
---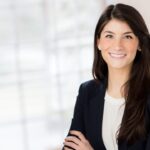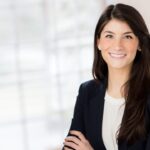 Caroline G. Donato is an attorney with the law firm of MacElree Harvey, Ltd. in West Chester, PA. Caroline focuses her practice on federal and state criminal defense and related civil and administrative matters at both the trial and appellate level. Whether as part of a team or as lead counsel, Caroline brings energetic dedication to providing effective, results-oriented representation for each client. Contact Caroline at (610) 840-0294 or [email protected]. To learn more about Caroline's practice and recent cases, please visit peterkratsacriminaldefense.com.