August 18, 2022 – MacElree Harvey, Ltd. is pleased to announce that twelve lawyers have been included in the 2023 Edition of The Best Lawyers in America®.
More than 40 years ago, when Best Lawyers was established in 1981, individuals couldn't search Google reviews or social media pages to compare the awards and reputations of lawyers and law firms; they relied on word-of-mouth recommendations. Enter, The Best Lawyers in America® award.
Harvard Law graduates founded Best Lawyers on the principle that the best lawyers would know, and be able to recognize, the best lawyers in their location and practice area.
Lawyers on The Best Lawyers in America® list are divided by geographic region and practice areas. Based on professional expertise, they are reviewed by their peers and undergo an authentication process to make sure they are in current practice and good standing.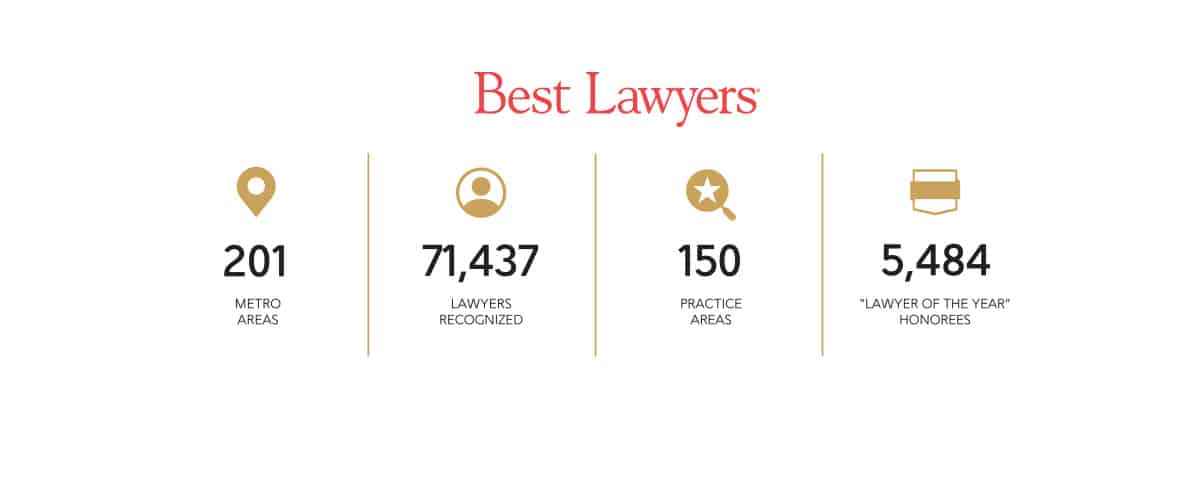 Lawyers are not required or allowed to pay a fee to be listed; therefore inclusion in Best Lawyers is considered a singular honor.
"Only the top 5.3% of all practicing lawyers in the U.S. were selected by their peers for inclusion in the 29th edition of The Best Lawyers in America®."
Particularly noteworthy are the gender demographics for the 29th edition. "While gender demographics are still very slowly changing (especially at the senior partner level), we did see a 17% growth in the number of female lawyers represented in this year's edition," said Director of Research & Development and Managing Editor at Best Lawyers, Elizabeth Petit. "Our awards continue to highlight more female awardees each year as the legal industry catches up to other professions in terms of gender disparity."
MacElree Harvey, Ltd. would like to congratulate the following lawyers named to the 2023 The Best Lawyers in America® list:
About MacElree Harvey, Ltd
With roots that reach back to 1880, MacElree Harvey is a full-service law firm serving clients from offices in Pennsylvania and Delaware. In addition to its broad-based litigation practices, the firm represents clients in corporate law, mergers & acquisitions, labor and employment, real estate, banking & finance, bankruptcy, family law, estate planning, tax law, personal injury, and criminal defense. For more information, visit macelree.com or @macelreeharveylaw on socials.